About TALKABOUT
TALKABOUT™ Walkie-Talkies deliver dependable, instant communications hands-free or at the touch of a button so all you can live life to the full..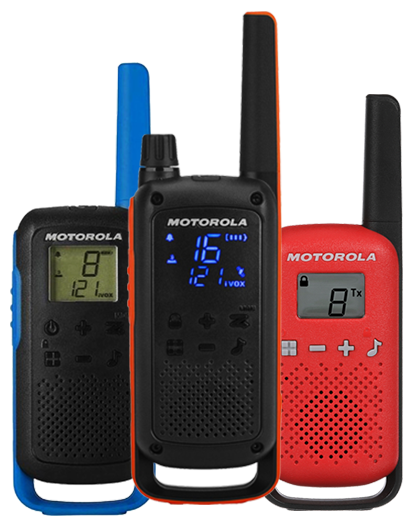 Welcome to the TALKABOUT family
From family fun to extreme outdoor adventure, go further with our range of TALKABOUT walkie-talkies..

Kids and families
TALKABOUT walkie-talkies are perfect for staying touch when at home or out and about.

Basic users
TALKABOUT walkie-talkies are the ideal way to prepare for an emergency or stay connected during outdoor adventure.

Sports and outdoors
TALKABOUT walkie-talkies are the rugged travel companion you need on your wildest adventures.
TALKABOUT Feature
Designed to complete the explorer
Splash Proof IPX2

IPX2 rating guarantees protection from spills and splashes

Easy Pairing

now you can spend less time preparing, and more time exploring.

LED Torch

Let there be light !

Dual Power

You can use both included rechargeable battery or standard AA batteries.

Reach up to 10 Km

On an ideal condition.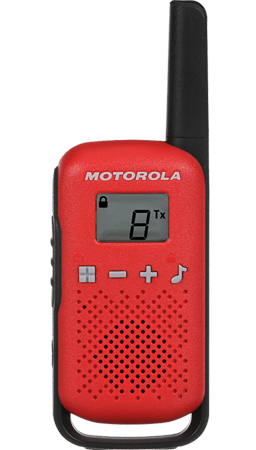 T42
WALKIE-TALKIE
Simple, easy, fun. Camping, exploring, on the beach or just playing in the garden, the TALKABOUT T42 walkie-talkie is perfect for staying in touch when at home or out and about. Set up is simple thanks to the easy pairing function, then talk instantly to friends and family at the push of a button. With 16 channels, LCD display, up to 4km range* and a choice of colours, the T42 keeps you connected to enjoy every moment..
ENJOY EVERY MOMENT
GO LIVE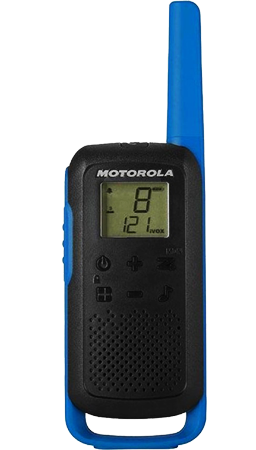 T62
WALKIE-TALKIE
Fully featured, tough and stylish, the TALKABOUT T62 walkie-talkie is the ideal way to stay connected during outdoor adventures. At home, on the campsite, at a festival or simply hiking, the TALKABOUT T62 keeps you in touch. The easy pairing button makes setup a breeze and with USB charging, you can power up in a more convenient way. It is also license free and includes key featuressuch as LCD display, 20 channels and up to 8 km range*, with no call charges.
LIVE EVERY MOMENT
GO DISCOVER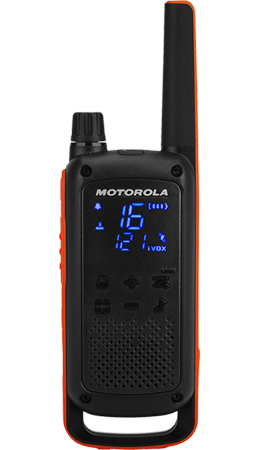 T82
WALKIE-TALKIE
The TALKABOUT T82 is the perfect partner for your next adventure. Durable, with an IPX2 rating, the T82 can take the drops and splashes you're likely to encounter on your treks. The new hidden display comes alive when you need it and makes calling easier. The easy pairing button makes setup a breeze. A built-in LED torch provides emergency light when needed so you can read your map in the dark. And with a range of up to 10km*, the T82 will ensure you stay connected.
CONQUER EVERY MOMENT
GO ADVENTURE
Accessories

Make sure you have the right radio to keep you connected so you can own your moment.
BE ACTIVE
Surveillance
Earpiece
Lightweight, practical, and comfortable.
Handlebar
Mount
Cycling become more exiting and fun
dengan TALKABOUT Handlebar Mount.
GO DISCOVER


LIVE EVERY MOMENT